Solid Core Timber Doors
Traditionally, doors and windows have been made using wood (also known as timber). One of the advantages of wooden doors has been the availability over the years for the material. Wood has always been readily available to make the doors, so the content is never in short supply. For centuries, carpenters have been carving wooden doors out of different kinds of wood.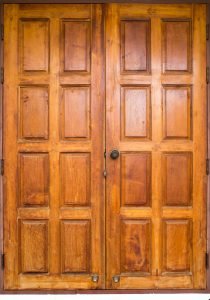 When you talk about a solid core timber door, you are talking about the door of all doors. A more durable and stable door will be hard to find. These doors, although extremely heavy, are quite versatile and practical. You can install them in your homes, offices, and factories too.
One of the great benefits of the solid core door is it works well as a sound insulator. The higher the mass of the actual door, the more you can enjoy a soundproof effect. So it goes without saying that these are the best options if you want to block out the noise inside a room.
Many hotels also choose to install solid core timber doors. This allows guests in hotels to come and go freely and not to disturb other guests staying in the hotel. For those who have stayed in an international hotel after a long flight and are desperate for a good nights sleep – there is nothing worse than hearing your neighbors every move in the next room.
So why Solid Core?
Longevity – They last for years

Durable – Solid and strong 

Noise – Good sound insulation
Do These Doors Provide Good Insulation?
In the same manner that a solid core door is a fantastic sound insulator, these doors have excellent insulation when it comes to temperature too. So a warm room will stay warm on those chilly winter nights. And a cold room will stay nice and cool on those hot summer days. This can save you in the long run on high electricity costs. By installing a solid core door, this will substantially decrease the need for air conditioners and heaters.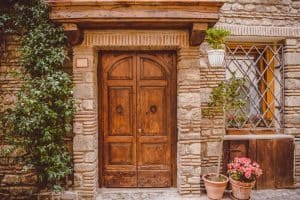 While a hollow core door may be quite easy to put your fist through, with a solid core door quite the opposite applies. We are pretty confident that it's going to take a lot more time and effort to try to work through this door. So from a safety point of view, this door has you covered!
Are These Doors Safe?
For extra safety measures, these versatile doors can be fitted with a variety of lock-types and hinges. These can be matched to fit neatly and securely into the door for your complete peace of mind, knowing you and your loved ones are always safe. You can even add in a viewing window so you can see in and out if you wish.
Will This Door Last?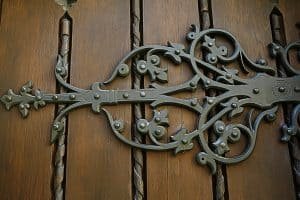 These durable doors, although being more costly than a hollow core door, have both longevity and durability. So it is unlikely you will need to replace the door. Unlike hollow core doors, solid core doors can be sanded and revarnished or painted to a specific color of your choosing.
To Sum It Up
If it's longevity, safety, noise-reduction, and excellent insulation, then these are the doors to consider. Although they are heavy set doors, they are absolutely worth their weight in wood.
Message Us
Get In touch below. Ask Any Question or Start a Free Quote