Floor sanding and polishing
Octopus Doors is a renowned company based in Perth that offers top-notch floor bleaching, floor staining, timber floor restoration, and other similar services. Through our comprehensive floor sanding and polishing solutions, we can give the floors of your home a stunning new look that won't just look aesthetically pleasing but will also be highly functional. During our years of successful journey, we have accomplished plenty of floor restoration projects. Currently, we are the most reliable floor sanding and polishing company in Perth. High-quality craftsmanship and reasonable pricing make us a leading service provider in whole Western Australia.
We are providing our services to all Perth WA areas Baldivis, Rockingham, Fremantle, Mandurah.
Why to hire Us
Octopus Doors professionals are highly expert and experienced in giving the work the right touch of perfection. In other words that means they will do everything in their power to ensure that the floor looks beautiful, and this is how we provide our clients with the highest level of satisfaction. Moreover, we are the one-of-a-kind blend of precision and cost-efficiency.
High Quality, Ethically Sourced Materials
Your Satisfaction is Guaranteed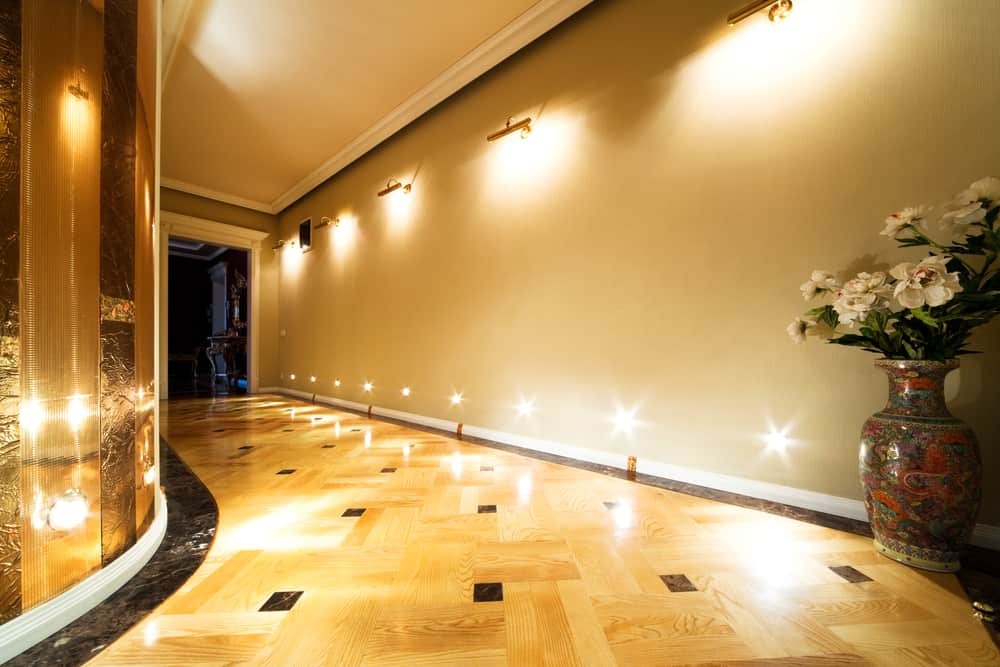 More Info
Floor bleaching service is a chemical process to lighten the colour of the wooden floor.            Most crucial question is why it comes to lighten the colour of the wood?                                                    Well, sometimes hardwood floors become discoloured in the horizon of time. Accidental stains might also result in the same. In a situation like this, we use the floor bleaching solution for preparing the floor for special finishes like pickling or antiquing.
Using different types of wood bleach for this job help us to get the best results. The list includes chlorine bleach, oxalic acid, and two-part bleaches. At first, our experts will check the type and the nature of your wooden floor, and after that, they will choose the right kind of bleach for your floor. Through our comprehensive floor bleaching services, we ensure that our clients get the best value for their money.
More Info
Octopus Door
professionals are expert at floor staining, but before starting our staining process, let us discuss first what is floor staining. Well, when it comes to changing the colour of the wooden floor homeowners get two different options. Firstly, they can use white oil or floor paint to colour the floor. But in that case, the colour stays only on the top of the wood. Hence it is less durable, and due to this reason, we don't recommend our clients to opt for this solution.
Another way of colouring floor is staining and this is something that we recommend our clients to opt for. Stain or wood dye is a liquid that contains pigment. It soaks into the wood. So, it is easy to understand that floor staining is a durable process in comparison to the other options of floor colouring. Octopus Door floor staining process is the best solution for brightening the look of your floor and sustaining its aesthetic value.
Sandless Resurfacing & Refinishing Perth WA
More Info
Just like the name implies, sandless refinishing doesn't involve any sanding. So, here comes the interesting question, does sandless resurfacing & refinishing work or is it just a marketing term? Yes, sandless resurfacing & refinishing actually works!!
In this process, Octopus Doors technicians use machines with abrasive pads and liquids to remove the debris from the surface of the floor. Experts recommend to customers to opt for this option when they only need a small amount of debris removed. Choose sandless resurfacing & refinishing service at a reasonable price so you can keep the surface of your floor clean.
More Info
Loba is the surface specialist for hardwood as well as parquet floors. Octopus Doors professionals are expert in using Loba oil and wax for giving floors an iconic touch. If you want to improve the aesthetic value of your floor and maintain its functionality simultaneously, then you can confidently opt for our Loba finishing services.
More Info
Whenever it comes to Osmo finishes, our name comes first in customers' mind. The main reason behind it is the proficiency of our experts who have mastered the art of Osmo finishing. We can give floors a natural alternative to wood finishing. Osmo finishing service is also eco-friendly.
Products that we use for Osmo finishes are made of natural vegetable oils that deeply penetrate inside of the wood. Vegetable oil is known for its renewable nature and this is the main reason that makes Osmo finishing service environmentally friendly. Due to that, you can confidently opt for this service and give your floor a surprising look.
Bona Floor Finishes Perth WA
More Info
Bona floor finishes won't just make your floor looking good, but in addition to that, it will also give your floor unbeatable protection. Through Bona floor finishes, we create endless possibilities for homeowners. This type of floor finishes won't just look great, but they are also functional. Getting both the features in one service is difficult but through Bona floor finishes service now you can finally get that.
Added benefit that comes along with the Bona floor finish is opportunity to choose a variety of colours for your floor.
Durability, functionality and utmost protection of your floor are also guaranteed when you opt for Bona finishes.
Timber Floor Restoration Services
Timber floor restoration service will help you to renew your old hardwood floor and allow you to improve its value. When you find that your existing wooden floor has become to look old and worn out, then there are two options that you can exercise – you can change the entire floor system or restore it. Changing the floor system will do the job, but it is also very costly. However, if you opt for our restoration solution, then we won't just give it a new look, but we will also restore its functionality.
The foremost important thing to know here is that our timber floor restoring service is available at a reasonable cost. So, we won't fair assist you to restore your existing floor, but moreover, we are going help you to spare a few bucks.
Quick installation with an immaculate finish. Makes me want to redo the whole house!
Sandra N., Fremantle
The work these guys did was fantastic, and they were cheery good-natured guests!
Jayden T., Osborne Park
I am pleased with the decision of replacing my doors. The new ones have really added style to the interior. I can't believe what a difference it makes.
Clare G., Armadale
Totally professional from the moment they got here until the moment they left. Even helped me choose a custom paint ahead of time. We couldn't have made a better choice. I love these guys!
Jennifer T., Perth
My old skirting boards were a mess after raising 3 boys. I hired Octopus Doors to replace them and am genuinely impressed with both the quality of product and service. Fantastic work, highly recommended!
Corey M., Midland