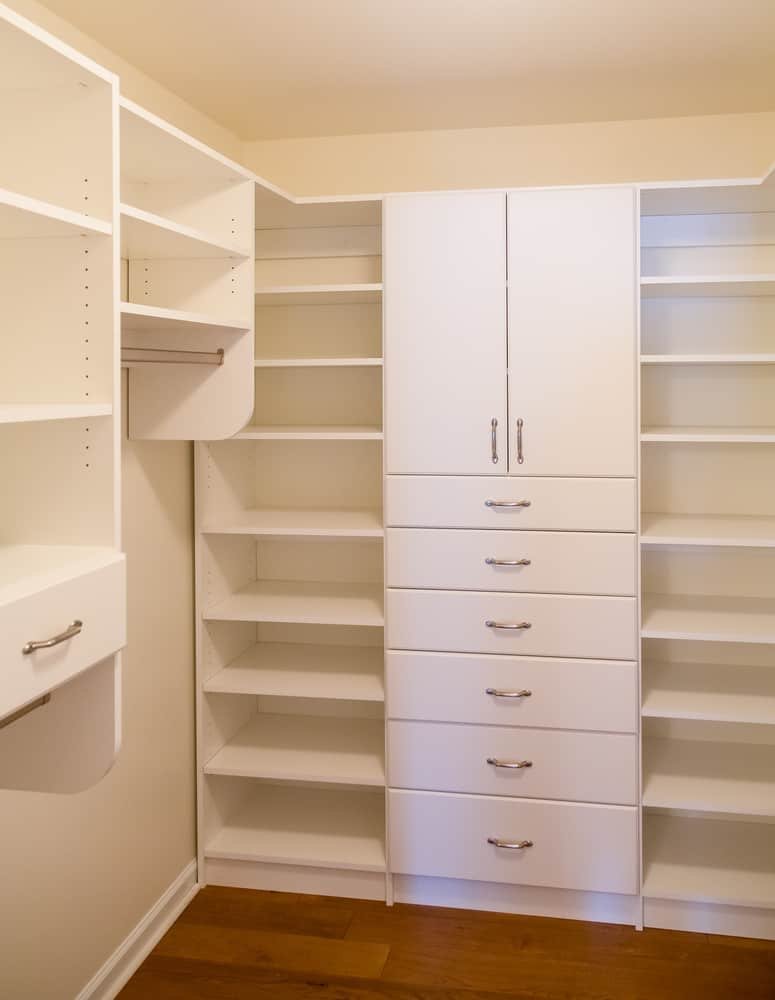 Wardrobe Shelving services Perth WA
Octopus Doors offers reliable wardrobe shelving installation solutions to our clients across Perth and surrounding areas at affordable prices. With extensive knowledge and years of experience of designing and installing wardrobe shelves we are helping people to create excellent storage solutions in their home within their timeframe and budget.
Until today, we have provided our services across whole Western Australia, and 99% of our customers are satisfied with our job. High client retention rate and their referrals are the two most important pillars of our success. High-quality craftsmanship and innovative design will get you the result that you deserve.
Why our shelving solution
Through our wardrobe shelving solution, we will help you to add more functional space in your wardrobe. That will help you to manage your items in a more organised way. Octopus Doors team is composed of highly experienced experts, and they have the skills to address all of your shelving installation needs in all Perth WA area.
High Quality, Ethically Sourced Materials
Your Satisfaction is Guaranteed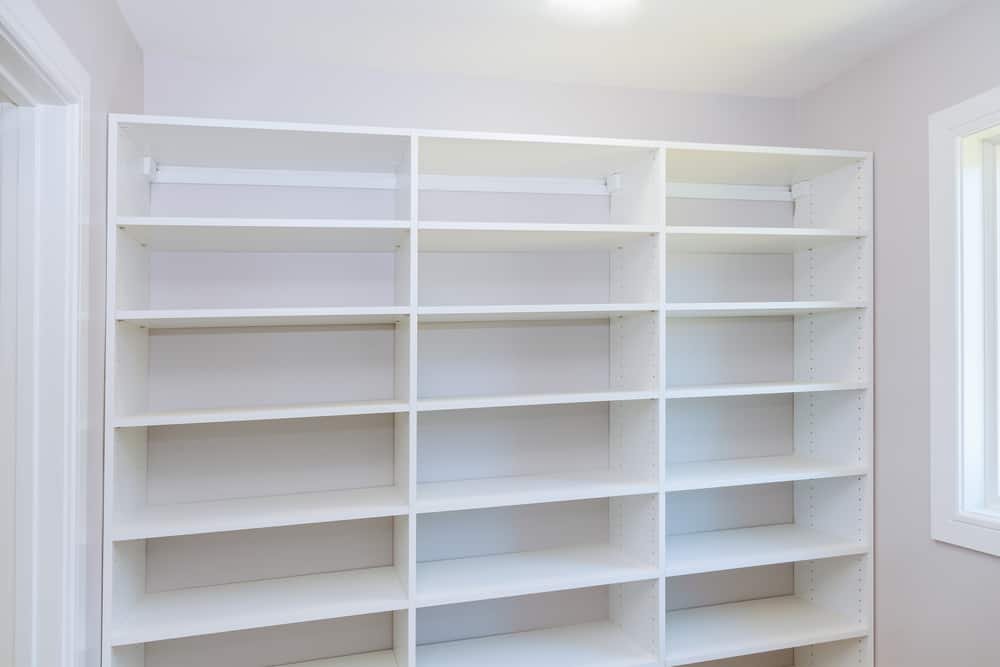 Wardrobe drawers Perth WA
More Info
Octopus doors is serving the industry for several years already with wardrobe drawers. Professional team of experts have the knowledge and skill that allows us to provide innovative solutions and efficient turnaround, even for tricky problem areas. Because we are one of the best wardrobe shelving service providers in whole Perth WA we can promise that we won't just deliver a great service but we will also get the wardrobe drawers done within a short period of time.
Licensed & Insured shelving services Perth WA
More Info
Since we are accredited and one of the most reputable companies providing wardrobe shelving in Perth WA and all surrounding areas, we are very closely investigating the history of all of our staff and only after we have appoint them.
One thing we can assure you is that the experts visiting your home on our behalf, are trustworthy and reliable wardrobe doors Perth WA. Also you would be glad to know that they are insured. So, if something wrong happens in your home like injuries with our experts during the installation process, you won't be responsible for their treatment. Since we are providing insurance to our workers, we will take care of them.
Storage Management solutions Perth WA
More Info
Storage management has always been an overwhelming job for many homeowners. But Octopus Doors have brought a comprehensive solution for them which will help homeowners to control their chaos. To avail this service, you can schedule a meeting with our consultants and get expert advice on storage management through shelves installation. After the meeting, our experts will design wardrobe shelves plans for you and ask you to share your opinion. Then you can choose from our design, modify our design, or also suggest your own design. After getting the final approval on design, our experts will start installing the shelves.
Quality wardrobe shelves inserts Perth WA
More Info
While designing shelves and installing them we are always using high-quality products. Octopus doors also takes proud of it because that makes us a leading shelves installation company in Perth. After completing the job, you will also get a warranty. If you look around the city, you will find only a few companies provide warranty on their products and services. Octopus doors is that company. One thing we can assure you – if you hire us, your satisfaction will be guaranteed with wardrobe storage.
Custom Storage shelves inserts Perth WA
More Info
Octopus doors are not just another shelving installation company that only focus on installing wardrobe custom storage. Our purpose is different. We don't just install shelves. We help people manage their stuff by installing shelves.
Understanding that each of our clients has unique needs is our cornerstone. Due to this reason, the first thing that we do is to check the situation and needs of our customers. After that, we design a customised storage solution for our clients and only after getting approval, we start to install shelves.
Wardrobe doors Installation Perth WA
More Info
In the section above, we have given you many reasons that stand us apart from our competitors regarding wardrobe doors installation sevices. In this section, we will talk about one more reason that gives us a competitive edge. Wondering what's that?
Well, the answer is our dynamic wardrobe installation services. Offering a wide range of wardrobe installation services to our clients. Octopus Doors is helping customers to organise their stuff. The list includes glass shelf installation, wire shelf installation, corner shelf installation, floating shelf installation, top-hung shelf installation, pull-out shelf installation, cabinet shelf installation, wardrobe inserts and more.
 Our professional shelving installation & wardrobe storage solutions services
Octopus doors won't just provide you a competitive quote, but we can also assure you that job will be finished within given time frame. In fact, we also have the workforce to address any larger scale project within 5 to 7 days. That put us in one of the top leading wardrobe shelving installation company in Perth as well as in entire Western Australia.
In the wardrobe shelving industry of Perth, we are renowned for our quality customer service, which is exceptional. This is why we will come to your place, take the measure of the available space, and discuss your needs and ideas. After that, we will create designs for the shelves.
The design process might take some time. Once it is done, Octopus Doors designer team will send it to you for approval. If you want some modifications designers will be happy to make that for you. After getting the final approval Octopus Doors team will start the job. No matter how challenging the job is, we will accomplish it within a given time frame.
So give us a call and speak to our team!!
Find out how we can provide you with the best value for your money!
Quick installation with an immaculate finish. Makes me want to redo the whole house!
Sandra N., Fremantle
The work these guys did was fantastic, and they were cheery good-natured guests!
Jayden T., Osborne Park
I am pleased with the decision of replacing my doors. The new ones have really added style to the interior. I can't believe what a difference it makes.
Clare G., Armadale
Totally professional from the moment they got here until the moment they left. Even helped me choose a custom paint ahead of time. We couldn't have made a better choice. I love these guys!
Jennifer T., Perth
My old skirting boards were a mess after raising 3 boys. I hired Octopus Doors to replace them and am genuinely impressed with both the quality of product and service. Fantastic work, highly recommended!
Corey M., Midland