Hinged Doors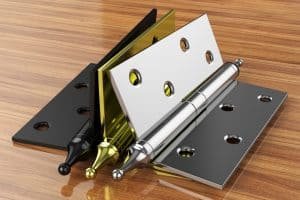 The most common door on the market is the traditional styled hinged door. It is one of the first options people choose for their homes, primarily because of its wide range of materials and affordable price. From a simple wooden back door to the most exuberant styled main entrance, this is a top pick!
What Are Hinged Doors?
A hinge is usually a small, flexible piece of metal that is screwed between the side of the door and the door frame. It has two purposes, not only does it hold the door, but it also gives movement so you can swing it open and shut with a limited range of rotation. Depending on the size or weight of the door, more hinges will be required for reinforcement.
These types of doors are easy to install and just as easy to remove. When you choose a hinged door, you can select one that is stock ready-made, or you can have it customized. You can pick between a variety of door materials, colours, textures, shapes, and sizes. You can even choose a handle that fits your liking, with or without a locking mechanism and for a multitude of locations.
What Are Hinged Doors Made Of?
Hinged doors are very versatile; you can choose from the most expensive types of materials to cheaper alternatives. They can be solid wood panel or hollow-cored but not just wood; they can also be timber, fibreglass, composite, or aluminium. 
Timber doors are very stylish and robust; they can be painted or stained to meet your needs. Fibreglass doors have a full range of designs and are weather resistant. Composite doors are great for external purposes as they are firm and resistant and with a variety of design choices. Depending on the material, you can include a locking system and almost any types of handle.
It is easy to find hinged doors in many different formats; some can swing only to one direction, others in both directions. But that's not your only option, as well as a traditional side to side opening you can choose a sliding movement. 
Where Are Hinged Doors Used?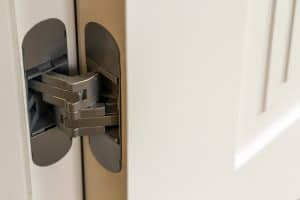 As hinged doors are widespread, they are frequently used as the main entrance door or the back door of most houses. They are also widely used as interior doors, including wardrobes and closets. In fact, they are ideal for wherever you want to install them. You can also use them for external purposes and workplaces.
PROS 
  Affordable                                                           

  Versatile  and customisable

  Custom-built or a finished door        
CONS
  Requires space to make a swing door

  Hinges might need maintenance from time to time
So Why Choose a Hinged Door?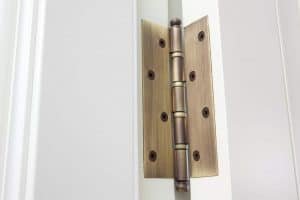 Stock standard, versatile, and easy to install, choosing a hinged door for your house, outdoor space or office is a great option; they are perfect for any situation. They aren't only timber doors; you can select from a massive range of alternate materials. Choose from a ready-made door, or have one customised.
Message Us
Get In touch below. Ask Any Question or Start a Free Quote