Things To Know About Steel Door
While steel doors can be used both as interior and exterior doors, steel doors are reliable and generally used for when a really strong option is needed. Steel is also an excellent substitute for those customers not wanting to use wooden doors. Steel doors can be made as hollow doors or as more a solid option.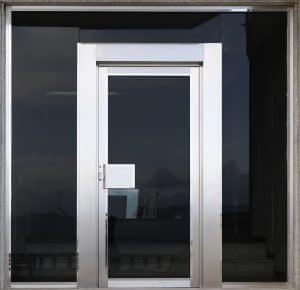 A lot of the time, the structure or the frame of the door is made from steel, and then people choose to have different patterns or designs on the door for an attractive finish. There are a plethora of variations you can weld together with steel.
Uses And Advantages Of Steel Doors?
A steel door is a solid structure, and once it is mounted in place will not easily be moved. Steel is long lasting. If security and safety is an area of concern, you cannot go wrong with installing a steel door. While steel is very durable, there are a variety of doors that can be made with this material.
Solid doors are a simple option while opting for steel panels, or steel tubing is also something that you can look at. Looking at using steel tubing and strips of steel allows you to get a bit more creative with the project. Perhaps you are looking for something that stands out?
You can easily put swirls and patterns into a steel door painting. There are individual machines that can twist and turn the steel into all kinds of beautiful shapes and designs. Depending on the size of the door you require, the door may prove to be quite substantial. While this may be a bit more difficult to transport, a solid door will give you that peace of mind that you are needing.
What Are The Qualities Of Steel Door?
Steel is a great choice:
Extremely durable

Very secure 

Easy to clean
What Types Of Lock's Can You Put Onto A Steel Door?
Steel doors can also have a variation of locking systems attached to them, depending on the actual usage of the door. At the same time, handles on steel doors need to be significant to pull or push the weight of the door.
Can I Get A Door Made Using Recycled Steel?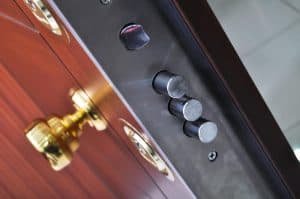 Absolutely. There is a lot of recyclable steel available that you can use for a project. If being kinder to the environment is something that makes you happy, then we are pleased to source this door material for you and create the door of your choosing.
Will I Need To Ever Replace The Door?
Unless something significant transpires, a solid steel door should be with you for a lifetime. Unless you decide your decor changes, you should have no problem keeping the same steel door. Keeping it clean is just a matter of wiping it down from time to time.
Steel should be cleaned to protect it against corrosion. This material is so tough that you won't ever wear it down. Steel is one of those materials that respond well to being cleaned and taken care of.
Let's Sum It Up
Steel is highly sought after as a door material due to its supreme security, extreme durability, ease of cleaning, and the ability to have shapes and patterns added before installation.
MESSAGE US
Get In touch below. Ask Any Question or Start a Free Quote