Types of Door Materials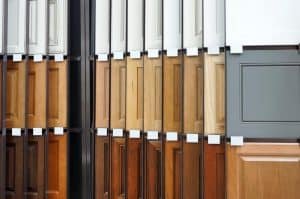 While it may seem like a simple task to source a standard-size door for home from your local hardware store, how about throwing a spanner into the works and tasking yourself with trying to find a non-standard sized door. Non-regular doors are not easy to find. Lately, more and more people are opting for more 'out of the ordinary' finishing touches. People want their homes, and perhaps even their workspaces to look different and unique.
I quite agree. Who wants normal when you can have something spectacular, hand-made, and quite possibly one of a kind? Whether you want to install interior or an exterior door, we can help you. If you wish to maximum privacy or prefer more visibility, the choice is yours. Not everyone has the same tastes and preferences. At the same time, we can safely say that not everyone has the same budget in mind when it comes to replacing or installing doors.
Perhaps you are faced with a new and challenging situation. Probably there is a need to widen the access to a door-frame, with a need for wheelchair access into a home that wasn't previously required. Perhaps the tree on the front lawn has grown so tall that you need to let more light into the house. 
Door Materials Perth WA
You decide that instead of a solid timber door, you want to replace the door with something lighter that will allow more light and ventilation into the room. What about having raised ceilings and wanting a bigger door to give a broader, more open effect?
Where should you even start? More importantly, which type of door is best suited for the space you want to fill. With a myriad of options available, how can you even be sure you are making the right choice, not just visually but for practical reasons too?
Who knew that trying to find a suitable door could be this hard? A door isn't just a door anymore. With so many variations, you are spoiled for choice. The options are endless.
Do you want a door with a hollow core or a more solid door? Would you prefer a steel door or a wooden door? Will the door be exposed to harsh elements like rain and extended hours of sunshine? How about having a door that quite literally takes your breath away, displaying a beautiful stained glass center.
When you have decided what kind of finish you desire, you need to factor in the amount of space available. Will there be enough space for the door to open outwardly, or inwardly? Do you need the door to act as a sound barrier, keeping noise in or out? Like most things in life, a door has its advantages as well as its disadvantages.
Allow me to open the door (excuse the pun) and invite you in. Let's explore some of the different types of doors available and how they can work for you. Whether you are doing a new build, some renovations, or even just a remodel, there is a door for everyone, and it's within your reach.
Solid Core Timber Doors
The timeless classical solid timber doors will most likely be the first thought on most peoples minds. With a wide range of wood to choose from and different finishing techniques, we would love the opportunity to help you to create the door you desire. Whether it is for your home, your office, or somewhere else that you want to put a personal touch to.
Aluminum Doors
Most people associate aluminum doors with garage doors, and while this is a common choice, it's not the only use. Aluminum can offer so much more. An affordable and versatile option, aluminum can be surprisingly durable and will meet your door needs.
Steel Doors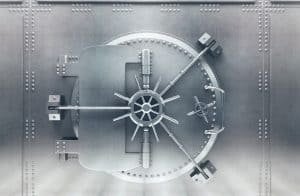 The Alcatraz of doors. Whether you decide to go for a solid finish or a hollow framed steel door, steel is one of the most hardened metals around. Breaking through a steel door won't prove to be an easy task. If security is your number one option, then a steel door should be at the top of your list.
UPVC Or Vinyl Doors
A fabulous option for homes and offices are uPVC or vinyl doors. These doors won't deteriorate or rust over time. UPVC is secure and is not easily penetrated. The material is fire-resistant and a super effective insulator. You will find that noise can be kept at bay with the installation of these doors, and there are endless designs and patterns you can make using this material too.
Hollow Core Doors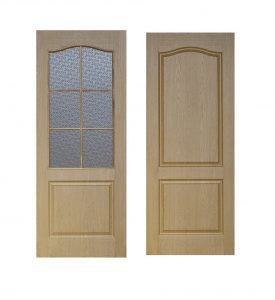 A budget friendly and perfectly reasonable option, hollow core doors are an excellent choice for doors inside the home. While these doors may not be entirely soundproof and heat-proof, they are more than sufficient to give you the privacy that you need.
Fibreglass Doors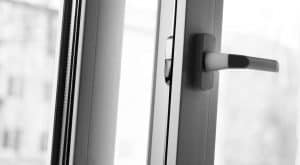 Fibreglass doors were thought of to replace wooden doors. While they have not done this, they have provided a great alternative to the standard wood door. Fibreglass doors can be made to look attractive and stylish and are extremely budget friendly. These doors can hold their own and in some countries are preferred because they won't swell or become warped with time.
Leadlight Doors and Stained Glass Doors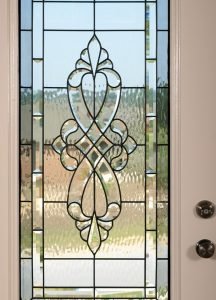 If you are looking for a door with a difference, then leadlight doors and stained glass doors are the ones you should be looking at. You can create pretty much any designs and patterns that your heart desires. Different colored glass can be used to create a masterpiece, leaving your door looking like a work of art.
Mirrored Doors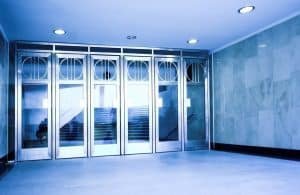 Most commonly used for sliding wardrobe doors, there are a variety of ways you can make mirrored doors work in your home. Ultimately, mirrors make a smaller space appear larger than it is. So if you are looking to maximize a smaller space, this may be the right option for you.
Loads of Choices
So there you have it! From classic timber, aluminum and fibreglass doors, through to mirrored and stained glass ones, there is a perfect door for every need. 
Our Promise To You
We can guarantee you that we will treat every project like it's for one of our own family. We will take the utmost care in the making of your new door. Every attention to detail will be carefully checked and applied because that is how we work. We like to take our time and make sure every single project is given our personal touch.
Message Us
Get In touch below. Ask Any Question or Start a Free Quote